Manage WordPress Site Meta
Easily add meta tags and website meta throughout your site in just a few clicks!
Powerful features such as restricting by content type, dynamic placeholders, Open Graph and structured data make managing your site meta a breeze!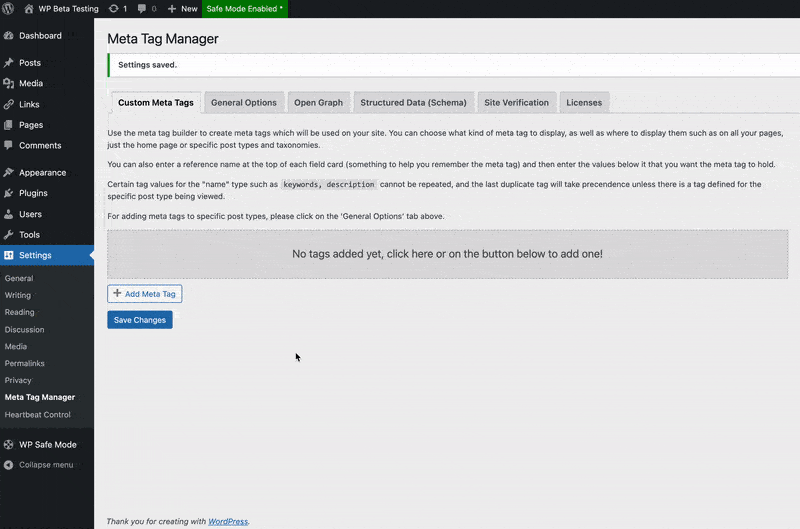 Set it, forget it!
Set up your meta tags and other website meta, and let Meta Tag Manager do the rest!
Lightweight & Fast
Built with performance in mind, minimized code bloat and fast loading times ensure quicker page loads.
Since 2009, 100k+ Sites
First released in 2009 and used on over 100k sites, rest assured you're using a plugin developed with experience and expertise.
Improve your SEO
Adding meta to your site helps search engines and other online platforms understand your site better, providing better results.
Any Meta Tag, Anywhere
Our meta tag builder allows you to build valid meta tags for use throughout your site, with the ability to target specific sections of your site with just a few clicks!
Build general meta tags with dynamic content on your general settings page, or create (and override general) tags within individual posts, pages and taxonomies.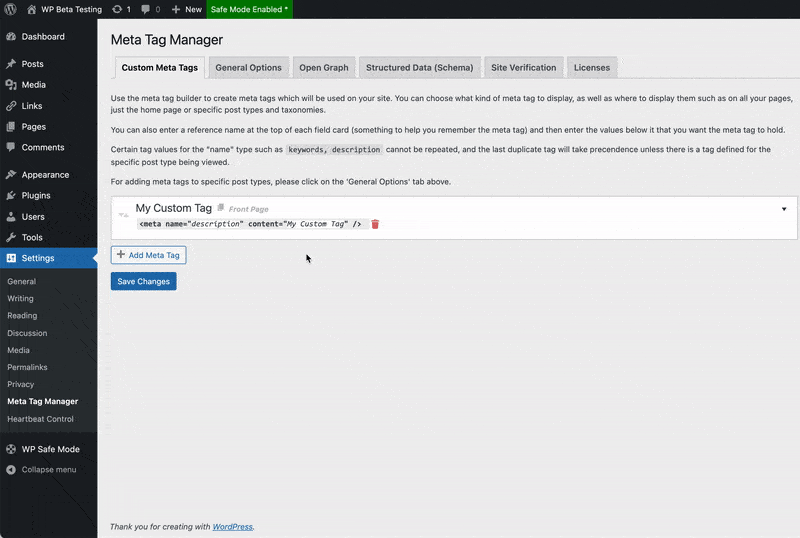 Managing Meta Tags and Meta Data Has Never Been Easier!
Our goal is to make managing your site meta easy, and effective. Get Meta Tag Manager, set it up, and move on with what really matters... creating a great website!